Sellafield – Main & North Security Gate Installation
One of our more recent projects based within Sellafield Ltd was to install the new security gates to the Main inbound entrance as well as the North In & Out bound entrances to the nuclear site.
As a company, LEL Nuclear has been heavily involved from the start of this project right through to the commissioning stage of each gate. Working on behalf of Ansaldo Nuclear, LEL Nuclear was tasked create all the required documentation including Risk assessments, ICL's, Quality plans and so much more required for a smooth install. Following the acceptance of all documentation, LEL Nuclear worked tirelessly through many night shifts to install the gates whilst minimising disruption to the site and local highways.
All 3 gates are now fully installed, commissioned and handed back over to Sellafield Ltd.
Shaun Sweeney (Senior Works Manager) working on behalf of the main contractor 'Morgan Sindall' had went on to say that: "Nick and his LEL team are a breath of fresh air to the Sellafield Site, they are highly skilled and their attention to detail is ten to none".
Sellafield - BEPPS DIF - Shield Door Refurbishment
Based within the grounds of Sellafield Ltd, this was the first major project that Lifttech Engineering had undertaken.
Starting in 2018, we were initially tasked with the refurbishment works to the main shield door on the Bepps Dif project consisting of many complex installations such as seismic restraints, door drives, air skates, recovery systems, pipework, and considerably more.
After showing great promise and delivering on quality workmanship, countless opportunities arose within the project including many more complex installations, rigging and even assisting the SL commissioning team where we perform all of the mechanical snagging work remaining on the project.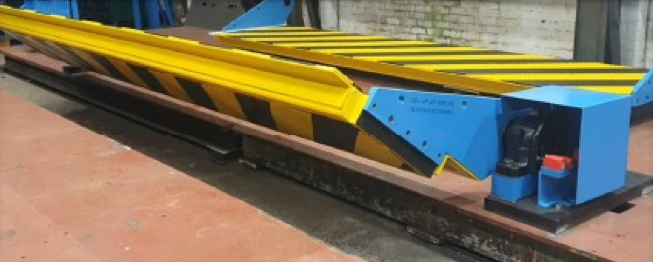 Ansaldo - BAE Systems - Shield Door Shielding Installation
After proving ourselves with the shield door installation work within Sellafield, we then managed to win the contract for the shielding installations within the new dreadnaught submarine workshops based at BAE systems in barrow.
The job initially consisted of drilling and tapping countless holes to allow for the installation of shielding plates before using a specialist putty to place between the plates to ensure no radioactive rays are able to escape the area.
Like on Sellafield, after delivering great workmanship on time and to budget, the job then lead to a vast amount more mechanical installation works including the full installation of all shield doors on the new and upcoming project that is also based within BAE Systems.
Holmen Iggesund – Valve Overhaul
Upon the successful completion of various projects across several different high profile sites, LEL Nuclear have expanded out into providing services to local business through our extensive list of capabilities.
LEL Nuclear have recently undertaken several projects within the Holmen Iggesund premises from steam trap surveys, condition reports to a complete valve overhaul. The valve overhaul consists of a large seized double disc gate valve which had to be jacked out with over 3 tonnes of force. Upon removal the faces were found to be damaged and therefore resulted in the requirement for lapping of the internal valve seats as well as machining both disc faces. Now with perfect sealing faces on both components, the valve was reinstalled and the discs packed accordingly to ensure a good seal was provided between the two faces.
Following re-installation, further opportunities have arisen throughout the Holmen Iggesund site where LEL Nuclear look forward to supporting them through many more complex projects.