Sellafield - BEPPS DIF - Shield Door Refurbishment
Based within the grounds of Sellafield Ltd, this was the first major project that Lifttech Engineering had undertaken.
Starting in 2018, we were initially tasked with the refurbishment works to the main shield door on the Bepps Dif project consisting of many complex installations such as seismic restraints, door drives, air skates, recovery systems, pipework, and considerably more.
After showing great promise and delivering on quality workmanship, countless opportunities arose within the project including many more complex installations, rigging and even assisting the SL commissioning team where we perform all of the mechanical snagging work remaining on the project.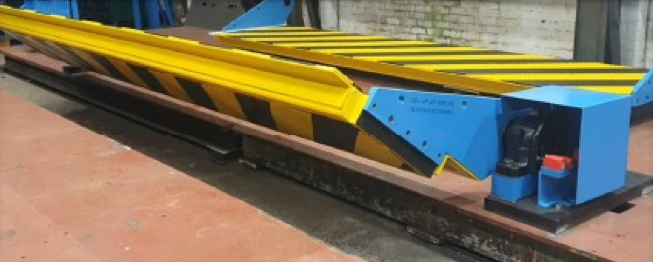 Ansaldo - BAE Systems - Shield Door Shielding Installation
After proving ourselves with the shield door installation work within Sellafield, we then managed to win the contract for the shielding installations within the new dreadnaught submarine workshops based at BAE systems in barrow.
The job initially consisted of drilling and tapping countless holes to allow for the installation of shielding plates before using a specialist putty to place between the plates to ensure no radioactive rays are able to escape the area.
Like on Sellafield, after delivering great workmanship on time and to budget, the job then lead to a vast amount more mechanical installation works including the full installation of all shield doors on the new and upcoming project that is also based within BAE Systems.